The new FeedTest on-line Customer Portal is here!
Friday, 08 October 2021
Our solutions team has been hard at work in the off season creating an easy and accessible online experience for all our FeedTest clients.
The new Customer Portal is intended to provide you with up-to-date monitoring & management of samples, having 24/7 access to results and locating them all in the one place. This portal is designed to suit the user in the varying environments you find yourself in, whether in your home office, on the road or out in the truck or tractor.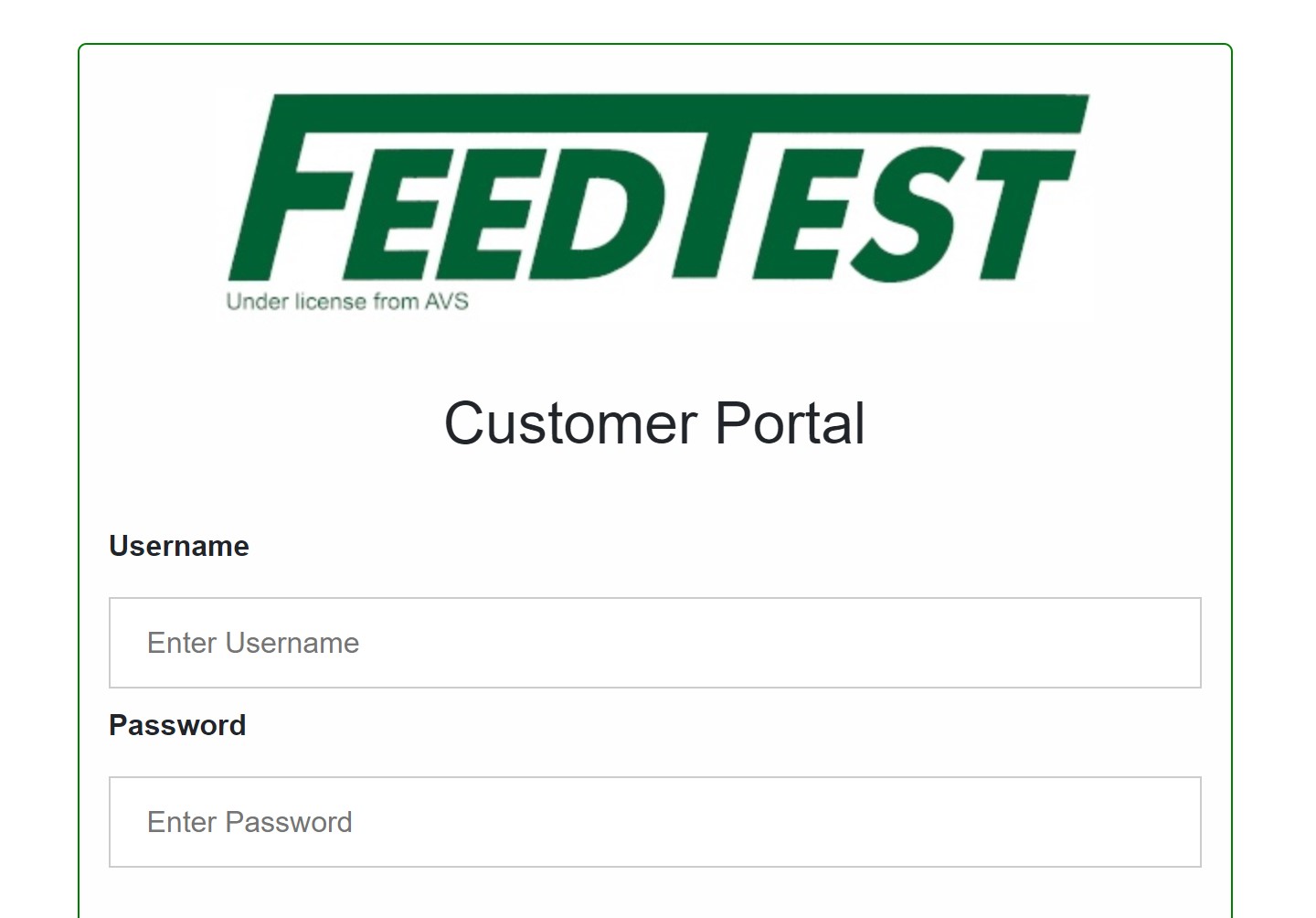 What can the portal offer you?
Up-to-date monitoring of tests (what has been received at FeedTest)
Downloading of results, in single or multiple job format
Downloading of invoices, in single or multiple job format
Downloading of results in excel format
Active test summary
Due dates
It's as simple as logging onto the portal to see what we have available in the system for you, results completed or still active and or due dates.
Portal Access:

LINK: https://portal.agrifood.com.au/FeedTest
OR
Front of our website, bottom footer - as per below image Customer Portal




How to get a FeedTest Customer Portal login?
Contact your FeedTest Client Liaison (see options below)
A username & password will be assigned
FeedTest will forward you these details along with portal instructions


CONTACT US:
Email: [email protected]
OR
Phone: 1300 655 474 or 03 9742 0550